Dear colleagues!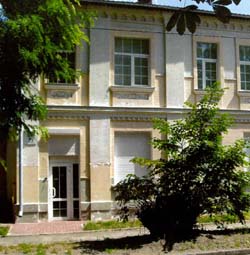 Responsible decision - making depends on our personnel that has sufficient experience, outstanding skills and provided with the modern and up to date technologies. The efficient team is ready to offer a wide range of engineering services in Ukraine and also abroad, to conduct various forms of cooperation, taking into account all wishes of our Customers.
Understanding of the partners' interests, unconditional commitment fulfillment is our fundamental value, the basis of our relationship to each other, to our partners, to all those our activities concern to.
«DIPROGAZ» Ltd. is a reliable partner for many companies within Ukraine and also abroad. Our activity is aimed not only at increasing our own capability and development of scientific and technical basis, but primarily on projects development that can be easily called creative, reliable and worthy to compete with the best developments in the field of oil and gas technologies.
I thank our partners and our employees for the choice and credence to us. We move forward, achieving intended results together, introducing a feasible contribution to the fuel and energy complex development.
Yours faithfully,
Vladimir Yuskiv
Director